PEUGEOT BOXER PROFESSIONAL
PEUGEOT BOXER Details
---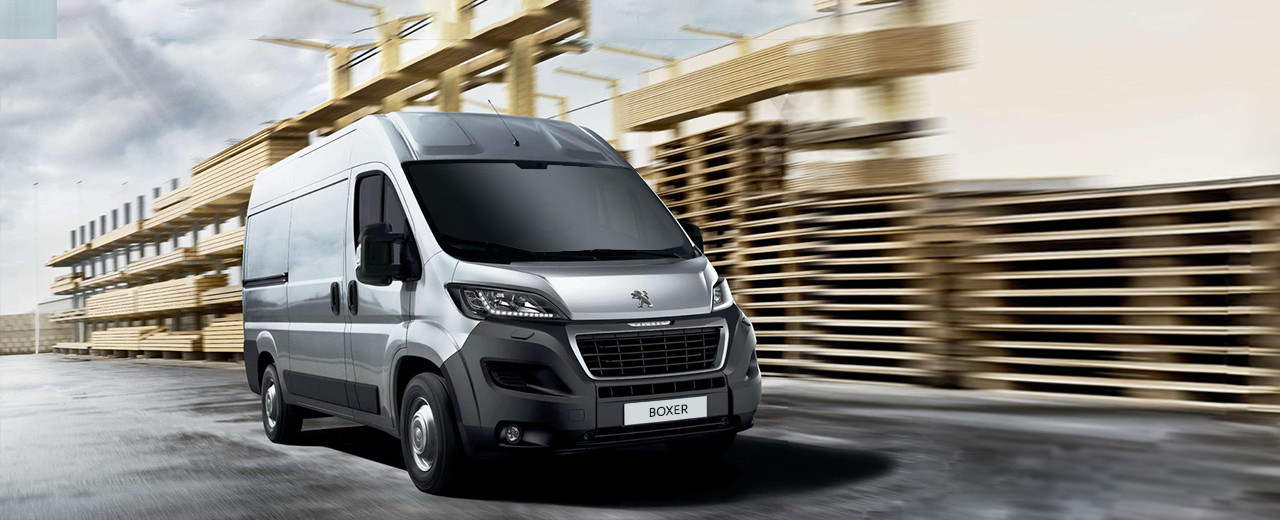 discover the Peugeot Boxer van: spacious, economical and versatile vehicle that is easy to handle.
Equipped to provide a durable response to the needs of business users, the Peugeot Boxer van is like a comfortable office on the move.
---
THE COMFORT OF AN OFFICE ON WHEELS
DRIVER'S SEAT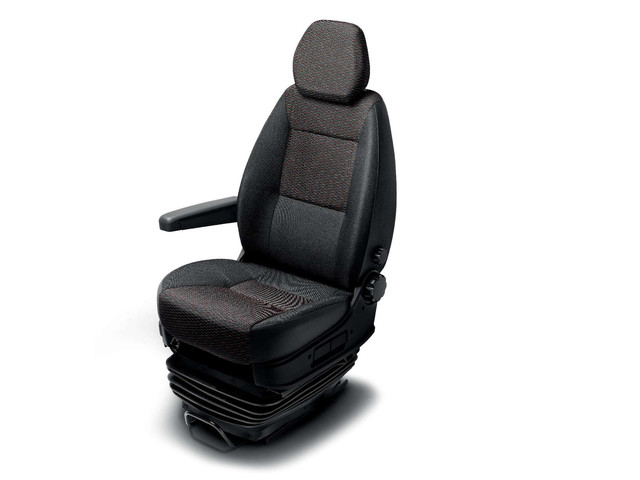 For maximum comfort, the suspension height of the driver's seat can be adjusted to reflect the driver's weight (up to130 kg).
The lumbar adjustment function and armrest on the driver's seat contribute to a high standard of comfort.
DESK PANEL & STORAGE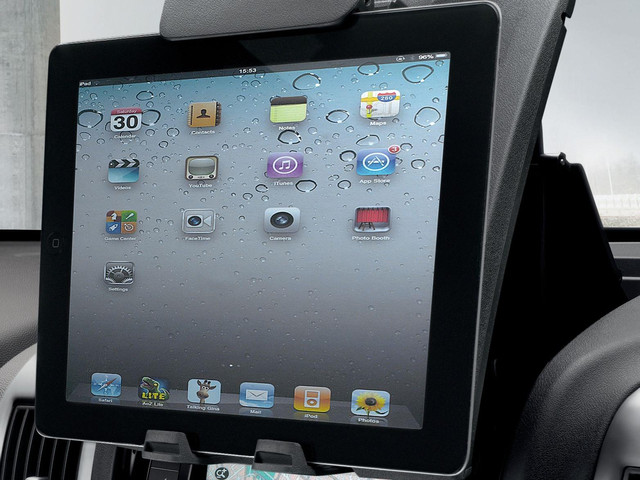 The Peugeot Boxer van features an array of storage compartments adding up to a total of 73l, so you can organise the cab as you would your office.
---
FUNCTIONAL FEATURES THAT SET THE STANDARD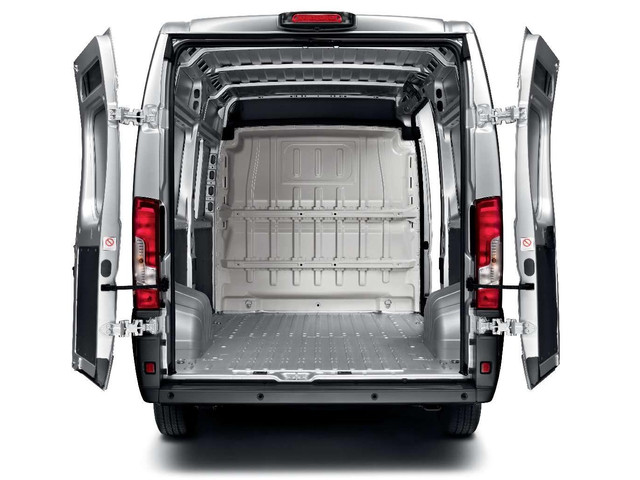 Wide access comes as standard on the Peugeot Boxer van , with rear door opening angles of between 96° and 270°, for easy loading and unloading.
Swing doors of up to 2.03m in height, with a best-in-class load width of 1,422mm.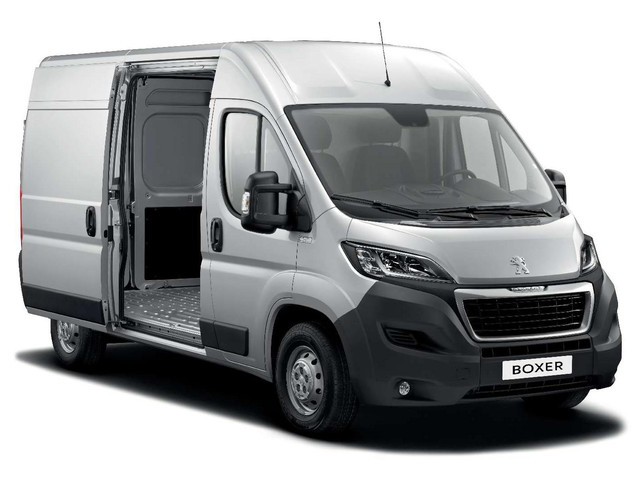 To make life even easier, the load sill is among the lowest on the market, at between 493 and 602 mm. It may vary by 14 cm with the addition of the optional pneumatic self-levelling suspension.
---
TECHNOLOGY & COMMUNICATION
HILL DESCENT CONTROL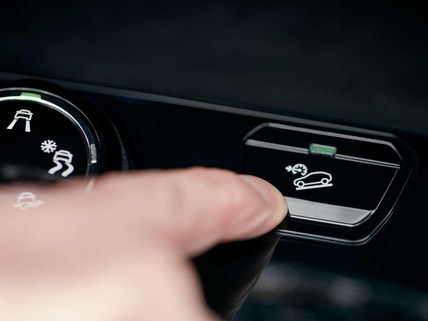 Hill Descent Control technology works in tandem with the standard ESP and intelligent traction control. It lets the driver maintain a constant speed of below 18mph and keep the vehicle under control on a muddy or gravelly slope with a gradient of at least 8%, without touching the accelerator or brake.
REVERSING CAMERA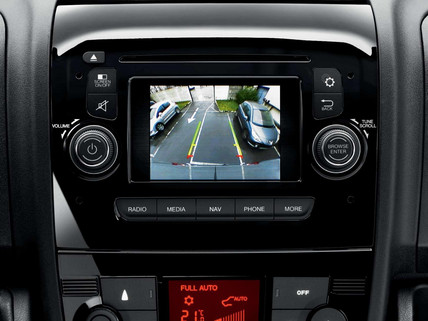 For an even safer and more precise driving experience, the Peugeot Boxer van is available with a reversing camera.
As you manœuvre the vehicle, this function transmits pictures of the area behind your Boxer to the touchscreen and guides you using a system of coloured lines.
For greater safety, the screen lights up automatically when the rear doors are opened or when you put the vehicle into reverse.
TOUCHSCREEN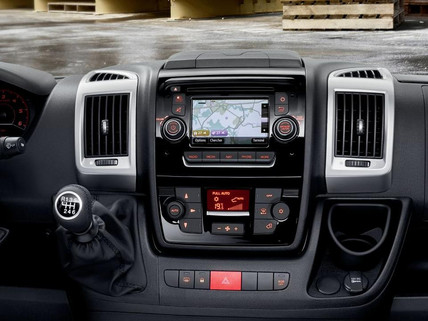 The new 5" touchscreen is used primarily for the navigation system.
The SMS text reading function and Connecting Box contribute to a relaxed driving experience.
---
All finance quotes above exclude a Credit Facility fee of £199 added onto the first payment and an Administration fee of £99 added onto the final payment.
Disclaimer
While every effort is made to ensure the accuracy of the information on this website errors may occur. It is the responsibly of the customer to confirm exact specification at point of sale.
Please check with us any details which you feel may affect the viewing or purchase of any vehicles listed on this website.